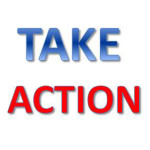 The League of Women Voters, our national League, has stepped up its activity greatly in response to the threats to so many of our key policies in civil rights and voting, in health care and immigration and so much more.
The monthly Update for March 2, 2017, is so full of important news and has so many links to activities and issues that members would like to know about that I have copied it below. Look for the issues you care about. Many of the links below are to stories in local and national press.
From Chris Carson, President, LWVUS:
As the League continues to see a groundswell of interest in our work, here are a few tips for making the most impact right now:
Seize the moment for action. State and local governments are in full policymaking swing. This is our peak opportunity to urge forward momentum on League priorities AND stand guard as attacks on voting rights and other key issues come up. Ask members, volunteers, allies and your personal networks to make calls to their representatives. Make it easy for them by providing phone numbers and scripts, and send regular issue updates and thank you's to action-takers.
Focus on voters. With eyes turning toward key 2017 and 2018 elections, this is the time to think about how your League can prepare to reach as many voters as possible over the next 18 months. Is your League ready to launch or reboot a high school or new citizen voter registration effort? How can you get your next voters' guide or the votersedge.org/ca website in front of more people? Have you reconnected with existing partners? Is your League prioritizing resources and time to focus on our core voter engagement activities?
Membership not required! Whether someone is interested in writing a check, volunteering for an hour, connecting you to a potential new partner, or making calls to representatives, there are endless ways for non-members to contribute to our work in meaningful ways. When someone new shows interest in your League, ask how they're interested in helping, and go from there. [Leveraging post election volunteer interest]
MAKING DEMOCRACY WORK CAMPAIGN
Leagues Support Effort to Stop Actions Calling for Article V Convention (NEW)
The movement calling for an Article V constitutional convention to approve an amendment to the Constitution to balance the federal budget is moving quickly through state legislatures across the country. Under Article V of the U.S. Constitution, a convention can be called when two-thirds of the states (34) petition for a convention to enact amendments to the constitution. There are no safeguards or guidelines in the U.S. Constitution that limit a convention to one issue or govern the rules of a convention, which makes the threat of a runaway convention very real.
Proponents need just 6 more states to successfully call on Congress to call a constitutional convention. Legislation is active in states like TX, WI, ID, KY, AZ and WY. Rescission efforts in state legislatures are also active in MD, NM, NV and TX. Help LWVUS stop this dangerous legislation at the state level. For questions on the League's position or guidance on how to get involved please contact Jessica Jones, jjones@lwv.org.
…..
News of the Week
The League continues to see an increase in local activism as captured by the Boston Globe last week. League Leaders are providing guidance for these new activists as an important non-partisan place for concerned people to get involved.
We remain committed to speaking out on our most crucial issue of voting rights by disputing claims of widespread voter fraud. In Ohio this week, the Secretary of State published a report of alleged illegal voting, which the League appropriately put in context. In Texas we saw the new administration change policy to support voter discrimination measures.
Leagues are attracting large crowds to events on important gmandering concerns and standing up for the voters when legislatures ignore their constituents.
ADVOCACY
League Calls on U.S. House to Keep Key Elements of the ACA
The League sent an action alert urging members of the grassroots lobby corps to contact their representatives regarding the repeal of the Affordable Care Act (ACA). Please contact your Representatives or call 866-426-2631 to be connected via phone. You can also use this page to contact your Senators. Tell your member of Congress:
Don't repeal the Affordable Care Act without an effective plan that will assure we have affordable, quality health insurance.
Now is not the time to take away health care protections and coverage without an effective plan that will assure we have affordable, quality health insurance.
Stop rushing to make major changes that will harm millions of Americans while throwing the U.S. health care system into disarray.
2016-2018 Impact on Issues Now Available–National Policy Positions Guide
The League's 2016-2018 guide to public policy positions is now available for download HERE. Those Leagues who wish to receive a printed copy may make a purchase on Amazon or download for Kindle. Thanks to Joyce Corrington, president of the LWV of Louisiana, for driving this partnership with Amazon to make print copies available to those Leagues who desire them without large printing, shipping and storage costs to our organization.
Recording of Pricing Carbon Webinar Now Available Online
On February 21, the Price on Carbon Steering Committee hosted its first webinar, The Case for Pricing Carbon, featuring internationally renowned science historian and author, Dr. Naomi Oreskes. Dr. Oreskes explained the economics of carbon pricing and fielded a range of questions. A recording of the webinar, together with Dr. Oreske's slides and several handouts, is now available on the Price on Carbon website here. If you would like to join the Price on Carbon network and receive news about future webinars, please contact Eleanor Revelle, Chair, LWVUS Climate Change Task Force, at er@revelle.net.
MEMBERSHIP
League Position on "A Day Without A Woman" (NEW)
March 8th is International Women's Day and this year there is a coordinating event to recognize the gender pay gap in the workforce with "A Day Without A Woman" protest. In solidarity with the event, we encourage our members to wear red on March 8 and to support women-owned businesses. While we respect that some women can take the day off from their jobs in protest, we at the League can't lose a single day working to protect voting rights and so the League will not participate in the strike. Our full position statement on the event is available HERE.
League Criteria for participating in marches and events (NEW)
In this moment of renewed political activism, there are many protests and events popping up these days. We have developed a set of criteria to determine the best opportunities for the League and whether each event is something the League will support. We have also established different levels of engagement, all of which can be found HERE. These guidelines should help state and local Leagues also determine if an event is appropriate for engagement.
Clearinghouse for LWV Studies
There's a League revival going on, and it's also program planning season. Let's not reinvent the wheel. If you have, or are looking for, existing League studies on immigration, marriage equality, voting rights, or other key issues, visit the League Clearinghouse. Find information on how to submit your existing study to the Clearinghouse here.
LEAGUE LEADERS
Special Notifications:  For additional information, contact the individual listed or visit our websites: lwv.org and the League Management site, forum [dot] lwv [dot] org. To help keep your members informed, consider forwarding this bi-weekly message. Want to sign up to receive this email? Let us know at database@lwv.org. Please note that this is an internal communication that provides both announcements and opportunities meant only for your members and League, as well as updates on important news and events.
League of Women Voters. 1730 M Street NW, Suite 1000, Washington, DC 20036-4508.
All League News