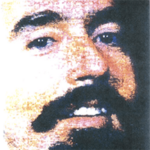 There will be an Ed Roberts Day Celebration Saturday, Jan. 28, 2023, – at the Ed Roberts Campus, 3075 Adeline, Berkeley, CA 94703, 510.225.6300. Info@edrobertscampus.org
Ed Roberts was born on January 23, 1939. He contracted polio at the age of 14 during the polio epidemic of the 1950's, two years before the introduction of the polio vaccine which ended the disease in this country.
He contended with a very restricted life of breathing machines and wheelchairs. Rather than live out life as a vegetable, he strove to make the best of it. He was the first student to attend UC Berkeley in a wheel chair. He did so in spite of opposition from the university. It was the 60's, the decade of rights movements, and he became part of the fight for disability rights. Roberts joined and became leader of new Berkeley Center For Independent Living (CIL). One of the innovations coming out of this organization was the concept of the 'curb cut' at intersections to allow wheel chairs and people with walking disabilities to cross streets easily.
In 1975, Governor Jerry Brown appointed Roberts head of the California State Department of Rehabilitation, a position he held until 1982. He co-founded the World Institute on Disability (WID) in 1983 and served as its president until his death. In 1984 he received the MacArthur Foundation "genius" award.
Roberts' work eventually led to the passage of the Americans with Disabilities Act (ADA) in 1990.
Ed Roberts died in 1995 of a heart attack at the age of 56.
The Ed Roberts Campus was founded in his memory after his death. It is dedicated to "fostering collaboration and improving the services and opportunities for people with disabilities locally and worldwide."
Governor Gavin Newsom issued a proclamation declaring January 23 as "Ed Roberts Day" in the State of California.
Learn more about the Ed Roberts Campus.
All League News