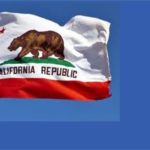 The National Union of Healthcare Workers announces that they are hosting their first candidate forum, featuring the top four Democratic candidates for governor.
This forum on Sunday, October 22 at 9:30 a.m. will be the first time Lt. Gov. Gavin Newsom, State Treasurer John Chiang, former Los Angeles Mayor Antonio Villaraigosa and former State Superintendent of Public Instruction Delaine Eastin appear on stage together to discuss the issues that matter to us and all Californians.
The forum will be live-streamed in English and Spanish at NUHW.org.
Topics will include health care, mental health parity, and worker and immigrant rights.
Immediately after the 90-minute forum, elected NUHW stewards at the conference will vote to decide which candidate receives the NUHW endorsement. NUHW reports that they also reached out to the leading Republican candidates to participate, but they did not respond to our candidate questionnaires.
The moderator will be ABC News correspondent John Donvan, who also serves as the moderator of Intelligence Squared US, a program of Oxford Union-style debates airing on NPR affiliates. Donvan will ask candidates questions posed by NUHW members.
The candidates also will be questioned by these journalists:
Bob Butler, a veteran Bay Area reporter for KCBS Radio
Maria Paula Ochoa, a Los Angeles-based National Correspondent for Telemundo
Melanie Mason, a Sacramento-based State Government Reporter for the Los Angeles Times
Jeff Horseman, a politics and government reporter for the Southern California News Group.
The forum will be live-streamed in English and Spanish at NUHW.org.
In addition, NUHW says that Khizr Khan, the courageous Gold Star father who pulled out his pocket-sized U.S. Constitution when addressing last year's Democratic National Convention, will speak to them on Saturday, October 21. Mr. Khan, whose son, U.S. Army Cpt. Humayun Khan, died fighting in Iraq, has become a tireless advocate for defending our nation's ideals of equal protection and equal dignity for all people.
For more information: National Union of Healthcare Workers · 5801 Christie Ave, Suite 525, Emeryville, CA 94608, United States
All League News