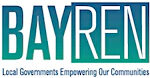 A Hybrid Forum on Implications for the Gas System and What Local Governments are Doing. Register Here
Tuesday, March 21st, 9:00AM–12:00PM.
Bay Area Regional Energy Network

Many local jurisdictions have been working to decrease the use of natural gas in buildings in order to meet energy and climate goals. Some are considering when natural gas use should be stopped completely, proposing "end-of-flow" policies to drive electrification and planning for the retirement of the natural gas system. This forum will explore the legal, technical, regulatory, and financial dimensions related to ending natural gas use, which will influence energy codes and policies moving forward. Speakers will examine the challenges and issues involved, the role of local governments, and opportunities to collaborate with state agencies and utilities to ensure the energy transition is timely and equitable. This Forum is free and open to all and will be in a hybrid format with an option to attend virtually or in person.
All League News