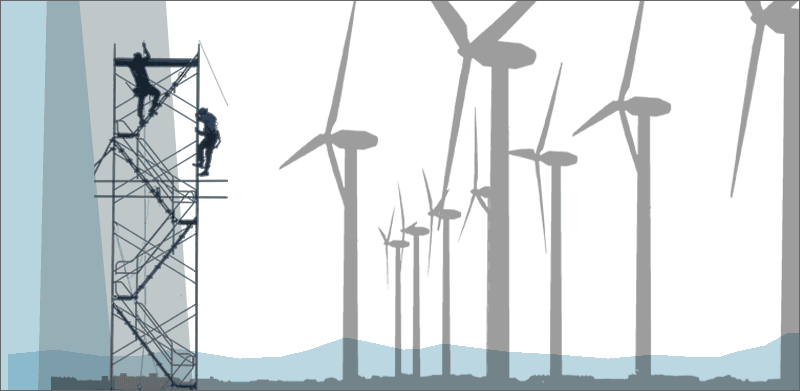 Climate Change & Labor; Challenges & Opportunities will be discussed on March 12 by a panel of labor union representatives and environmentalists in a meeting organized by LWVBAE and the Citizens' Climate Lobby. Try to attend the meeting in San Francisco. [We won't be streaming or recording.]
In San Francisco, refreshments will be served at 6:30. From 7:30 to 9 pm there will be a panel, discussions and questions and answers at the ILWU Local 54 at 4 Berry Street, San Francisco CA (at 2nd and King St. north of At&T Park).  Map
To sign up for this free event in San Francisco, click here.
To arrange car pooling or group BART travel Berkeley to SF, contact Carol Stone 510-549-0950 or seastone11@gmail.com.
There will be free admission and ample on-site parking with convenient BART-MUNI access. (Embarcadero Bart Station and Muni Light Rail number E heading south from the Ferry Building.)
Issues discussed will include:
How will the transition to a low-carbon economy affect union members, their families and communities?
How is organized labor responding to the transition?
What kinds of policies and strategies can best address workers' concerns?
Panelists
JB Tengco, Moderator. West Coast Executive Director, Blue Green Alliance
Betony Jones, Labor and Climate Policy Researcher
Victor Uno, International Brotherhood of Electrical Workers, Local 595
Marguerite Young, Service Employees International Union, Climate and Environmental Justice Coordinator
A member of the United Auto Workers
A member of the United Steel Workers
Sponsored by
League of Women Voters Berkeley Albany Emeryville
Contra Costa and San Francisco Chapters of Citizens' Climate Lobby
All League News