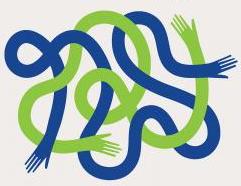 Bring your concerns about fair law enforcement and community violence to  this free Safety & Justice Forum in the Berkeley Main Library Community Room, 2090 Kittredge St,  Sunday afternoon, Dec. 3, 2017 from 1:00 – 3: 15 p.m.
Please register here so we know you are coming.
How can we reduce community violence without giving up our civil rights will be  the subject at this free and open deliberative forum. It will be led by experts in fair communications, Dr Craig S. Paterson and Carole Paterson, Network Partners from National Issues Forum, using the techniques taught and practiced by the National Issues Forum.
We need your views. All points of view and a variety of specific issues are welcome including unpopular ones. We'll discuss them.
Here are the main three issues we will focus on:
1. How can we Enforce the Law Together
Expand policing while strengthening community-police partnerships.
2. How can we Apply the Law Fairly
Remove injustices, reform inequities, and improve accountability.
3. How can we De-escalate and Prevent Violence
Address the causes of violence and take direct actions to disrupt conflict.
Follow-up discussion of moderator techniques for  interested attendees from 3:30 – 4 p.m. Our CivilTalk Team is sponsoring this event.
Don't forget to register here so we know you are coming.
For further information download the free National Issues Forum Guide, "Safety and Justice" here.
All League News