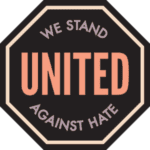 The Albany Library is hosting: "Documenting Hate -– Charlottesville and New American Nazis" Wednesday, November 20, 6:00 to 8:00 PM. It will be shown in the Edith Stone Room of the Albany Library 1247 Marin Ave Albany.
In the wake of the deadly anti-Semitic attack at the Tree of Life synagogue in Pittsburgh PA, FRONTLINE and ProPublica presented a new investigation into white supremacist groups in America – in particular, a neo-Nazi group, Atomwaffen Division, that has actively recruited inside the U.S. military. Continuing FRONTLINE and ProPublica's reporting on violent white supremacists in the U.S. (which has helped lead to multiple arrests), this joint investigation shows the group's terrorist objectives and how it gained strength after the 2017 Charlottesville rally.
Join us for a free screening of this Frontline program and community discussion. Light snacks will be provided.
All League News