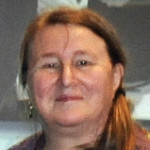 Just a quick note to let you know that there are some changes coming down the road on how Californians vote.  LWVC is part of the coalition of organizations lead by "Future of California Elections" helping prepare voters for the changes to come.
There is a webinar Wednesday, October 18, 2017 2pm to 3pm. We've corrected the link so this one works.  Click here for  the link 
To read about these changes go to https://voterschoice.org/
Currently Alameda County has not elected to implement for 2018.  So we should explore the advocacy/education of this law and see whether Alameda County LWV would like to advocate – ie work with the Registrar of Voters  in  the implementation (advocacy) and education (voter services).
I will put this on the Voter Services Team Agenda for Wed,  November 15, 1 pm at the League office and it may also be discussed at the Oct. Board meeting.
Phyllis Gale
Voter Services Director
voterservices@lwvbae.org
All League News