OUR SPEAKER WILL BE GARY B. GRIGS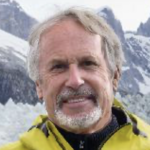 This most relevant talk on Monday, April 10, 7:30-9:00pm is our "Earth Day Month" highlight.
Gary B. Griggs is the Earth and Planetary Sciences distinguished professor, who teaches Coastal Geology and Oceanography at the Institute of Marine Sciences at UC Santa Cruz. He is an expert on Coastal Processes and Hazards, Coastal engineering, and Impacts and Adaption to Lea Level Rise.
The ZOOM meeting is from 7:30-9:00 pm and is open to everyone:
https://us06web.zoom.us/j/86132834544
If you have questions email Carol Stone: seastone11@gmail.com
All League News