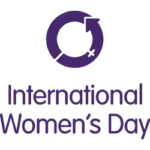 Come celebrate International Women's Day with a Happy Hour at Revival Bar and Kitchen, 2102 Shattuck Ave. Socialize with League members, learn more about the League, and enjoy your favorite libation.  Soda with lemon?   Draft pint at $1 off ? Well cocktails at $8 or house wines at $5? Try Revival master mixologist's new "Suffragette" cocktail to celebrate the day!
Wear your pink pussy hat or suffragist white and receive 20% off drinks. Members and non-members warmly welcomed.
League events don't always have to be serious.  Let us know your good ideas about how to have fun and get to know your fellow Leaguers.  And if you like to give parties, let Jessica Powell and the Program and Hospitality Team know at program@lwvbae.org.
To learn more about Revival click here.
All League News