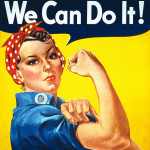 Been meaning to start working with the League and get more involved?  We are waging campaigns you can join right now:
Register high school voters
Get our Prop 13 Reform measure on the Nov 2018 ballot

Campaign to pass League supported ballot meausres on the June 5 ballot—and later on the Nov ballot
Research & Write Balanced Pros & Cons on Local Ballot Measures on Nov ballot
Plan and carry out effective meetings on election and other key topics from Climate Change to Immigration to Housing and more
So many opportunities for people who are or want to be good organizers, writers, social media mavens and much much more.
Not quite ready to take on a specific job, contact Nancy Bickel, Chair of the Nominating Comm, nomcom@lwvbae.org. We can train and coach you.

Do you like to plan and organize events? parties? Program/Events Team need you.
Do you love to meet new people and work with them? Membership Team is waiting for you.
Do you like to write, edit, proofread, keep up on social media–or would you like to learn?
Communications Team has job openings.
Want to lobby on urgent issues? Action and other Teams welcome you.
To learn about these and other openings, and find the right people to talk to click here.
All League News