Monday, November 8th, 2021, 7:30-9:00 p.m.
All are Welcome! Sign up with eventbrite
Raymond Baltar, Sonoma Biochar Project Director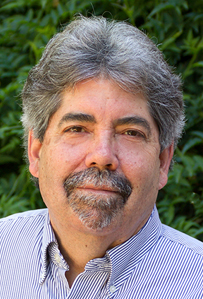 Raymond grew up in Kensington, California and his primary passion for over 40 years has been as a visual artist—a professional photographer—he graduated with a B.A. in Art from SF State University.
His awareness and interest in looming environmental issues started as a teenager, it pivoted to more of an active role in 2003 after reading the Ecology of Commerce by Paul Hawken. This sparked a year of research on the multitude of growing climate-related problems that culminated in being elected to the Sierra Club Redwood Chapter's Executive Committee and to a position on the Advisory Committee for Solar Sonoma County. This in turn led to a decision to join Dominican University's Green MBA program in 2009, where he graduated with an MBA in Sustainable Enterprise in 2011.
Sign up!
When looking for a Capstone project Raymond came across biochar, and the more he researched it the more interesting it became. He wrote a business plan for a small 1 MW co-gen plant that would produce electricity as well as biochar at the Sonoma Compost Company when it was located at the Sonoma County landfill near Cotati. He co-founded the Sonoma Biochar Initiative (https://sonomabiocharinitiative.org/) in 2009, becoming its Director in 2011, and was hired as Biochar Projects Manager for the Sonoma Ecology Center in 2016.
Raymond is involved in a number of biochar-related grant projects and acts as a consultant and trainer to companies and organizations interested in converting valuable waste materials into biochar. SBI is dedicated to promoting biochar education and its sustainable production and use throughout California. The project collaborates with their strategic partners to educate local farmers, foresters, vineyard managers, government officials, and other stakeholders on the advantages of producing biochar to better utilize surplus materials coming out of our forests to reduce fire hazards and improve community resiliency, and then using the biochar to enhance agricultural productivity while reducing GHG emissions. SBI views accelerated use of biochar as the key to soil restoration and recovery, as a watershed management tool, as way to help reduce mined industrial inputs like construction aggregates, sand, and coal-based activated carbon, as well as a "fast mitigation technology" being cited increasingly in international climate talks.
Biochar production and use has been recognized by the IPCC, Lawrence Livermore National Labs, and ClimateWorks as one of the 4 least expensive and most easily scalable natural solutions for drawing down carbon from the atmosphere. CalFire, the US Forest Service, NRCS, USDA, California's DWR, and CDFA have all provided grant funding for a wide array of biochar-related projects in recent years.
If you have questions, email: Carol Stone seastone11@gmail.com
or Jeanette Zerneke zernjl@gmail.com
All League News