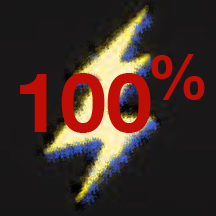 Beginning this month, all East Bay Community Energy residential and commercial customers in Berkeley will transition to 100% wind and solar power as their default electricity choice. The move follows a Berkeley City Council vote last June to speed up clean energy adoption in partnership with East Bay Community Energy, which is a nonprofit energy provider serving the cities of Alameda County and governed by local elected officials.
The new service is called Renewable 100 and would cost 1 cent more per kilowatt hour than PG&E or about $5 more per month. Customers also have the option to change their settings online to stay on the original Bright Choice plan, which consists of 40% renewable energy (5% more than PG&E) and costs 1 cent less than PG&E. Customers on bill reduction plans like CARE and FERA will automatically stay on the Bright Choice plan unless they indicate otherwise.
The Renewable 100 transition is part of a larger effort on behalf of the City of Berkeley to "reduce our entire community's greenhouse gas emissions by 80% below 2000 levels by 2050" which was adopted by the Berkeley City Council in 2009. Renewable 100 is an important first step in achieving this goal. However it will only be effective if implemented in tandem with electrification. According to the City of Berkeley's 2019 Climate Action Plan Report, 92% of greenhouse gas emissions are emitted by residential and commercial natural gas and transportation. For this reason, Berkeley City Council also voted in 2018 to become fossil-fuel free by 2030.
–Sonja Wooley
All League News