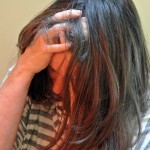 Berkeley's Specialized Care Unit offers non-police help for mental health and substance use crises, promoting outreach and dialogue. Call (510) 948-0075.
Berkeley residents facing mental health or substance use crises – or those seeking to help them – now have an alternative to calling 911 and involving law enforcement. A newly established Specialized Care Unit, operated by the nonprofit Bonita House, can be reached at (510) 948-0075 from 6:00 am to 4:00 pm, seven days a week. It will serve all ages and respond to various locations. The unit aims to eventually be available 24/7.
This Specialized Care Unit, composed of a peer specialist, a mental health clinician, and an emergency medical technician can assess crises, and offer support, transportation, connections to services, or safety planning. The unit's goal is to re-imagine public safety and provide an alternative to law enforcement involvement in mental health crises. They also engage in active outreach, distributing information in high-traffic areas to raise awareness about the service.
All League News