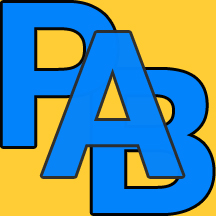 In response to the recent rise in hate crimes against Asian Americans and Pacific Islanders, California Assembly bills 57 and 600 went into effect on January 1st of this year. They were passed in October and September of 2021 after studies found that "the numbers that are being reported and the incidents that are being publicized reflect only a fraction of the number of hate crimes and incidents that actually occur because of insufficient data collection and under reporting." The bills added religion as a category of bias motivation and immigration status as a protected category. On January 3rd, the Berkeley Police Department (BPD) amended its hate crime policy accordingly. The Berkeley City Council also requested that the Police Accountability Board (PAB) review BPD's hate crime policy, which they did at their meeting on March 23.
There was some debate at the PAB meeting as to whether or not to state explicitly that immigration status was a protected category. As it is, the BPD hate crime policy lists disability, gender, gender identity, gender expression, nationality, race or ethnicity, religion, and sexual orientation as being protected categories. There are subcategories, such as citizenship and national origin, that are not stated explicitly in the BPD policy but are in the legislation that the BPD hate crime policy is referencing. However, there was concern voiced by board member Kitty Calavita and PAB Chair Michael Chang that the category of nationality does not sufficiently make clear that immigration status was a protected category. Chang stated "[nationality] is a pretty broad category" and that it left a lot up to interpretation. He further emphasized that "there are a lot of immigrants in our community and there is a concern around issues of discrimination and hate crimes," so, for a public-facing document, it was important that immigration status is explicitly made clear.
No definite conclusions were made at the meeting and conversations will continue when the PAB next meets.
The Fixed Surveillance Camera Subcommittee's also brought up concerns regarding the lack of communication between the PAB, city council, and the police department because the PAB was not notified that a new surveillance camera policy had been issued. Board member Kitty Calavita had previously expressed concerns about a proposed expansion of the use of surveillance cameras beyond just parking enforcement. Board member Izzy Ramsey then brought up a previous informal agreement the previous Police Review Commission had with the BPD to share information regarding incidents and policies. It was also indicated to the PAB by BPD Chief Jennifer Louis that there is informal consultation with the police union on matters of policy. The PAB expressed their desire to maintain that kind of communication with the BPD. Chair Chang specifically added that improved communication between the board and police could avoid "potentially unnecessary meet and confers."
Other issues discussed at the meeting included the BPD's ongoing efforts to collaborate with the Berkeley Unified School District to respond to a recent increase of fights at the Berkeley high school during lunch and after school periods.
–Alex Li
All League News