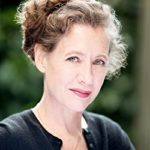 Mary Ellen Hannibal, author of "Citizen Scientist, Searching for Heroes and Hope in an Age of Extinction" will speak at the Environmental Concerns meeting on Monday, Feb. 13, at 7:30 pm in the Parlor Room at Northbrae Community Church, Northbrae Community Church, 941 the Alameda, Berkeley.  The public is welcome to attend this free meeting. The Parlor Room is wheelchair accessible from the parking lot behind the church: use the rear door to the south (left as you face back of church community building] for level entrance to Parlor Room.

As her website reports:
Mary Ellen Hannibal is a Bay Area writer and editor focusing on science and culture. Hannibal's book The Spine of the Continent is about a social, geographical, and scientific effort to save nature along the Rocky Mountains. A "thoroughly satisfying gem," The Spine of the Continent chronicles landscapes, people, critters, and issues along the Spine. Hannibal's other books include Evidence of Evolution, Leaves & Pods, and Good Parenting Through Your Divorce. A former book review and travel editor, Hannibal is Chair of the California Book Awards. She was a 2011 Alicia Patterson Foundation Fellow.  She is a recipient of the National Society of Science Writer's Science and Society Award 2012 and Stanford University's Knight-Risser Prize for Western Environmental Journalism.
Hannibal is a regular contributor to LIVESTRONG magazine; her writing has also appeared in the San Francisco Chronicle, Esquire, Elle and Yoga Journal magazines among many other publications. She additionally has long experience in corporate communications and has written extensively for environmental nonprofits, including Friends of the Urban Forest, the San Francisco Botanical Garden and the National Fish & Wildlife Foundation. She is the founder and producer of Evolve2009, a San Francisco city-wide celebration of Darwin and evolution. Evolve2009 won the California Library Association's 2009 award for advocacy and communications.
Recent blogs by Hannibal are available at http://www.maryellenhannibal.com/.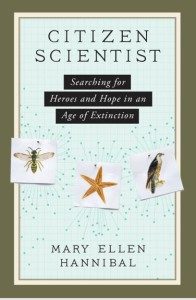 More about Citizen Scientist here.
For more information contact: Carol Stone 510-549-0959, seastone11@hotmail.com,  or Gail Schickele 415-922-6627, gail.schickele@gmail.com.
 Environmental Concerns hosts outstanding experts on environmental issues on the second Monday of each month September to May.

All League News