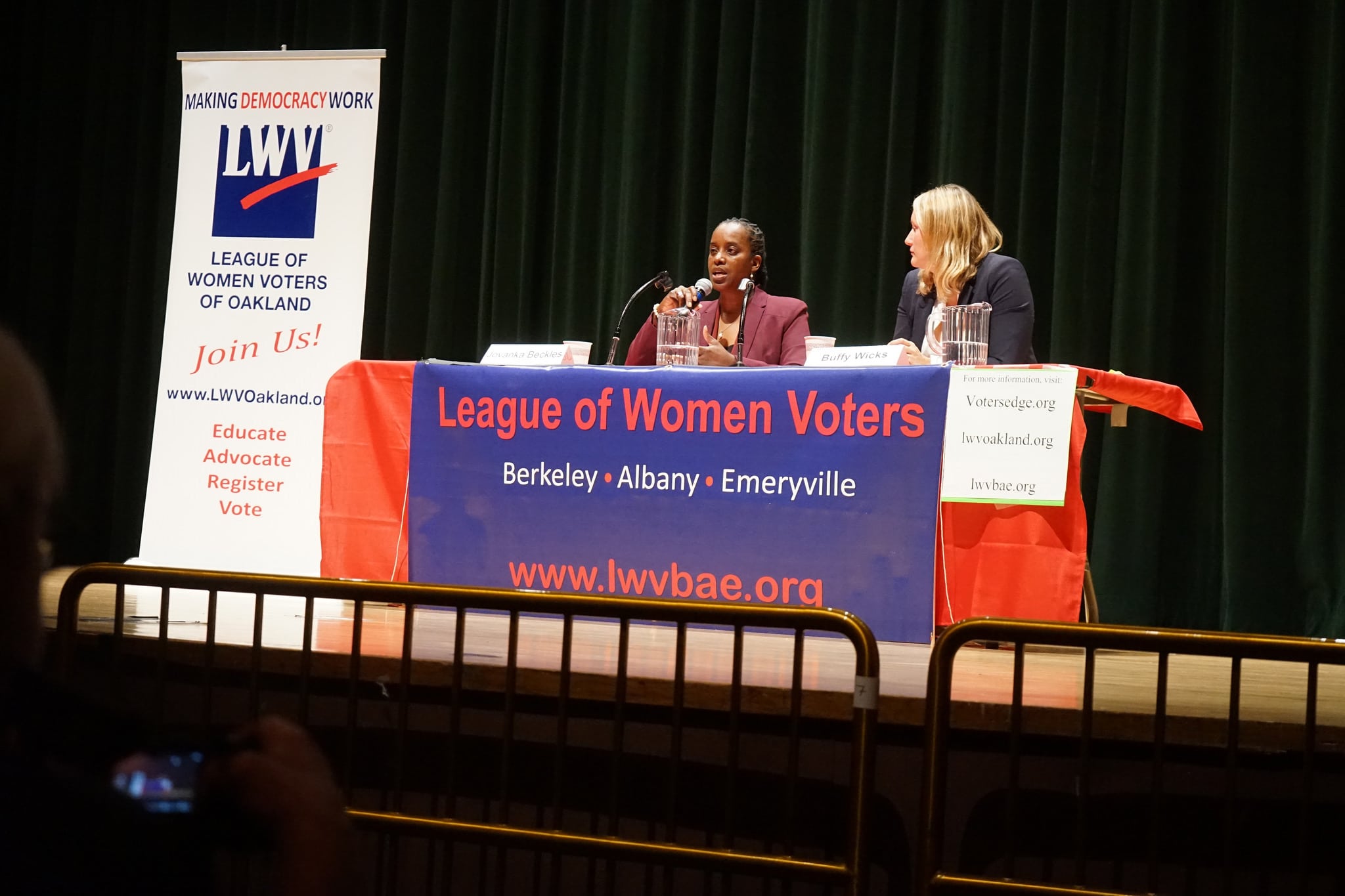 KQED reporter and producer Guy Marzorati moderated the lively hour and a half-long debate between
Jovanka Beckles and
Buffy Wickes at the Berkeley High Community Auditorium on Tuesday night. Both candidates are knowledgeable and responded in detail to questions on a wide range of issues. As the questions went on, and each candidate's remarks got stronger and stronger, so did applause  or shouts of approval from audience members, so by the end of the evening, applause and approval was loud–despite the moderators efforts to get supporters to hold applause to the end.
Overall the large crowd was responsive and civil. One candidate reported that one of her young volunteers was insulted by an adult supporter of her opponent–behavior the League strongly opposes–but this was an exception in the well-behaved group.
A League member since 1976,I don't recall such a large turnout for a League election event, so I found it exhilarating that there was so much interest and enthusiasm for a local Assembly race.
You can form your own opinion of each of the candidates, and decide who you want to vote for, by watching the Forum it is already posted on a youtube channel here. The edited version will be posted on this website and our youtube channel in the next few days. It will also be running of Berkeley's local government cable channel BETV on channel 28 or 33.
Nancy Bickel
Communications Coordinator
media@lwvbae.org
Watch the forum at the bottom of the Forum video page.
All League News