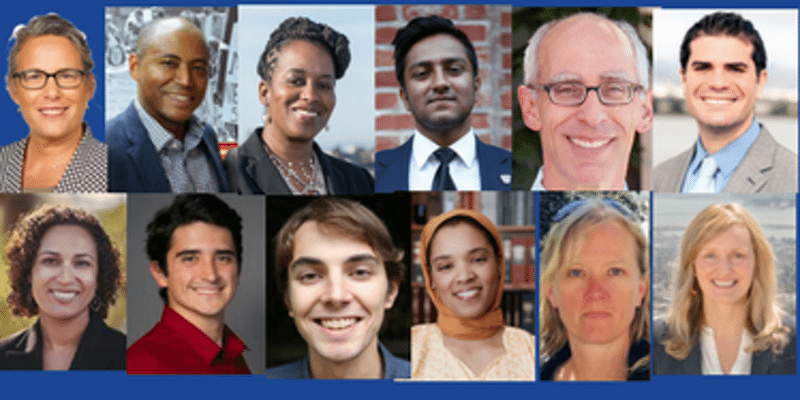 An Assembly District 15 Candidate Forum was held on April 5,  at the North Oakland Senior Center, by  the Leagues of Women Voters of Oakland and Berkeley, Albany, Emeryville and the Coalition for Police Accountability.*  All candidates gave voice to their goals for moving forward and their views on statewide issues. On the whole, candidates agreed on the key issues–affordable housing was prominent. The audience seemed pleased with their well-spoken statements.   Most of the candidates told heartwarming stories about the personal growth that lead them into the political arena. You can learn more about each of the candidates by watching the recording of the event.
All twelve candidates weree invited to participate in this forum; Pranav Jandhyala did not attend;
Judy Appel appeared just in time for closing statements. Photos above are in alphabetical order.
*The mission of the Coalition for Police Accountability ("the Coalition" or CPA) is to advocate for accountability of the Oakland Police Department to the community so that the Oakland Police Department operates with equitable, just, constitutional, transparent policies and practices that reflect the values and engender the trust of the community.
https://www.coalitionforpoliceaccountability.com/
All League News