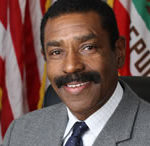 Alameda County Supervisor Keith Carson invites residents of his Fifth Supervisorial District to apply to serve on eight County Boards and Commissions with current vacancies. Some require specific skills and experience, some do not.  The full press release is below. As it was issued Feb 23, we suggest calling to make sure positions are still open.
Alameda County Supervisor Keith Carson, Fifth District
1221 Oak Street, Suite 536, Oakland, CA 94612
Phone: 510-272-6695 • Fax: 510-271-5151
PRESS ADVISORY
For Immediate Release February 23, 2017 Contact: Abigail Mariam
Phone: (510) 272-6768 | Cell: (510) 220-3866
Email: abigail.mariam@acgov.org
Alameda County Supervisor Keith Carson Announces Vacancies on County Boards and Commissions
(Oakland, CA) – Alameda County Supervisor Keith Carson is currently accepting applications from residents in the Fifth Supervisorial District who are interested in serving on a countywide board or commission. The Fifth District encompasses North Oakland, West Oakland, Montclair, Rockridge, portions of the Fruitvale and San Antonio Districts, and the cities of Piedmont, Berkeley, Emeryville, and Albany.
The following is a list of current boards and commissions vacancies:
 Assessment Appeals Board of Equalization/1 Vacancy
o The Assessment Appeals Board is where a property owner can interact directly with the County to get a hearing on a perceived unjust or inaccurate property tax issue. Evidence is presented to the Board by both the County Assessor and the property owner to settle the issue. Note: applicants must have 5 years of experience as a CPA, accountant, attorney, licensed real estate broker, or property appraiser.
o Meetings: As needed, Monday and Wednesday, Boards of Supervisors Chambers, 1221 Oak Street, 5th Floor, Oakland, CA 94612
 Consumer Affairs Commission/ 2 Vacancies
o The purpose of this commission is to promote and protect the best interests of the consumer public, to encourage the highest standards in the business community and to develop a high level of consumer awareness.
o Meetings: 2nd Thursday of each month from 4 pm to 6 pm, Board Conference Room, 1221 Oak Street, 5th Floor, Oakland, CA 94612
 Fire Advisory Commission/1 Vacancy
o This Commission has the following responsibilities: to encourage and create a forum for citizen input, advice and consultation regarding all fire services programs and activities, and the administration of these programs and activities throughout Alameda County.
o Meetings: Quarterly at various locations
 Human Relations Commission/1 Vacancy
o The Human Relations Commission (HRC) is a body appointed by the Alameda County Board of Supervisors to advise them on community issues including education, employment, housing, and police-community relations. The HRC conducts studies on current intergroup conditions, provides crisis intervention for volatile situations, and proposes long-term solutions to promote acceptance of diversity.
o Meetings: 4th Wednesday of each month at 6:00 pm, Eden Area Multi-Service Center, 24100 Amador Street, 3rd Floor, Hayward, CA 94544
 Housing and Community Development Advisory Board/1 Vacancy
o This Board defines the needs of funding projects of the Federal Housing and Community Development Act.
o Meetings: 2nd Tuesday of odd months, 7:00 p.m., 224 West Winton #108, Hayward
 Mental Health Advisory Board/1 Vacancy
o This Board performs advisory functions in matters relating to mental health, and fulfills the following responsibilities: to review and evaluate the community's mental health needs, services, facilities and special problems; advise and report directly to the governing body as to a program of community mental health services and facilities, submit an annual report to the governing body, and, when requested by such governing body, may make recommendations regarding the appointment of a local director of mental health services.
o Meetings: Second Mondays, Every Child Counts Conference Room, 1100 San Leandro Boulevard, Suite 130 San Leandro, CA 94578 @ 12:00 p.m.
 Public Health Commission/ 1 Vacancy
o This Commission has the following responsibilities: to review and assess emerging health needs; initiate and improve health and disease prevention programs and policies; make recommendations regarding opportunities for building community capacity as related to public health priorities; and advocate for adequate resources and increased County action to improve community health.
o Meetings: Commission meetings shall be held bi-monthly for a total of 6 monthly meetings per calendar year. Contact staff for meeting dates, time and location.
 Parks, Recreational and Historical Commission- 1 Vacancy
o The purpose of this Commission is to advise on beaches, parks, recreation and historical activities.
o Meetings: Meetings are held on the first Thursday of each month, starting at 4:30 p.m.in Public Works Agency, 399 Elmhurst St., Hayward
For more information about any Board or Commission, please visit http://www.acgov.org/bc/. The application can be found at http://www.acgov.org/clerk/forms/BoardCommApplication.pdf.
If you are interested in serving on a board or commission, please send a resume, completed application, and cover letter to:
Alameda County Supervisor Keith Carson
Attention: Mina Sanchez
1221 Oak Street, Suite 536, Oakland, CA 94612
Fax: (510) 271-5151
or email: mina.sanchez@acgov.org
Alameda County Supervisor Keith Carson represents the Fifth District, which includes Albany, Berkeley, Emeryville, Piedmont, and parts of Oakland (North Oakland, Rockridge, Grand Lake, Fruitvale, and Dimond District neighborhoods). For more information about District 5 and Supervisor Keith Carson, please call (510) 272-6695 or visit http://www.acgov.org/board/district5
###
All League News