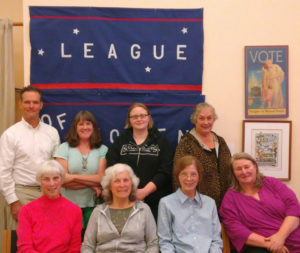 A full report will be posted soon. A big turnout of members and non-members filled the Berkeley Chinese Community Church on Thursday, May 11, for the League Annual Meeting.  About 70 people had signed up for supper and about 90 for the mayoral panel and annual meeting.

The event was in a NEW LOCATION to League members–the Berkeley Chinese Community Church on 2117 Acton Street, just south of University Avenue.
All were welcome to attend the panel.

All Members were invited to participate in Annual Business Meeting.
Supper:  Entrees were chicken or falafel [vegan]; salad and the dessert will be pound cake with berries. Cost for members: $17 and for non-members $22.

Carpools:  We hope we helped if you let us know you needed a lift; if you need a last minute lift, please call a League friend or acquaintance.

Business Meeting: The League's Annual Business Meeting was held from 7:40 – 9 pm. Members elected the new Board of Directors and Officers, discussed and voted on the budget for 2017-18 and a proposed by-laws change. They  reviewed the Policy Positions of LWVBAE and the policy priorities for the next League year, then discussed and voted on them.

Thursday, May 11, 2017, 5 to 9 pm
Berkeley Chinese Community Church, 2117 Acton St,  Berkeley
AGENDA
5:00 pm  Doors Open – Register and greet old and new friends
5:30 pm Dinner and Welcome by President Deborah Malbec
Optional at $ 17 for members and $ 22 non-members.

6:30-7:30 pm Panel Discussion on Housing by the Mayors of Berkeley, Albany, Emeryville
(Break to Give Non-Members a Chance to Leave)
7:40-9:00 pm  2017 Annual Business Meeting
The LWVBAE Annual Meeting Kit 2017 has been mailed to members with the Spring Voter newsletter and is available in the 2017 Spring Meeting Kit.
 The kit also includes introductions to our nominees for the 2017-18 Board, Agenda for the business meeting, bylaws change and our local policy positions for emphasis.
All League News