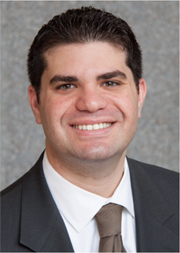 Andy Katz, an East Bay Municipal Utility District (EBMUD) board member, spoke to LWVBAE on March 14th about EBMUD's efforts to mitigate the effects of the California drought and the implications of the 2022 United Nations Intergovernmental Panel on Climate Change (IPPC) report.
Katz emphasized that while California precipitation levels have always varied, the frequency of our region's droughts has increased over the past 16 years as a result of climate change. Currently we are experiencing what the EBMUD classifies as a level 1 (moderate) drought. This means that we are projected to receive 35-40 inches of rain this year, which is lower than the average 48 inches per year. While the EBMUD has enough water stored at the Mokelumne River Watershed to last through this year, their goal is to conserve enough to get our district through a 4-year worst case scenario.
Bay Area residents can help by working to reduce their water usage. For example, many homeowners are replacing their thirsty lawns with beautiful, drought-resistant California native gardens. EBMUD is currently offering rebates of $1.50 per square foot of lawn or median strip converted to native plants and offers virtual office hours for customer consultation. EBMUD also encourages residents to conserve by providing digital home water reports. This system notifies homeowners about unusually high water bills which could be the result of an undetected leak and persuasively compares their water usage to others in the neighborhood.
Larger EBMUD projects include groundwater banking in San Joaquin County and recycling water from oil refineries like Chevron in Richmond. The Utility District is also involved in environmental efforts to protect water quality. They are working to regulate clear cutting around the Pardee Reservoir to prevent pollutants from entering the water supply. That same water supply is used to help restore the steelhead trout population in the lower Mokelumne River.
At the request of the League, Katz broadened his discussion to worldwide environmental concerns. He explained that today we are living in a world that is on average 1.1 degrees Celsius above our climate's natural temperature range. The 2022 IPCC report warns that as a collective society we must keep that temperature from rising above 1.5 degrees in order to avoid irreversible and unadaptable climate conditions. He summarized the international agreements made at the 2021 United Nations Climate Change Conference in Glasgow as a "woefully inadequate response" to this threat of disaster.
All of the formal, legally and politically binding pledges made would only limit global warming to 2.8 degrees above normal, much higher than the required cap of only 1.5 degree temperature increase. A hopeful estimate, if all the ambitious nonbinding goals and voluntary actions were taken seriously, would only limit our temperature rise to 1.8 degrees above normal.Essentially the whole world needs to do better. The silver lining is that the Glasgow meeting helped us gain momentum towards more aggressive climate action. Global leaders can take inspiration from local renewable energy efforts like the city of Berkeley which is switching all electricity customers to 100% wind and solar energy.
–Sonja Wooley
All League News