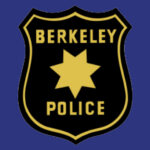 Berkeley's Police Accountability Board PAB will be one of two groups working to fact find and resolve the recent allegations against the Berkeley Downtown Task Force and Bike Patrol. Its newly formed subcommittee is called "Subcommittee: Policy and Practices Relating to the BPD Downtown Fask Force and Bike Unit Allegation."
The subcommittee will study the written material including the Police Policy Manual & Law Enforcement Services Manual to see how each applies in this particular situation. From what they determine, if necessary, they will make specific recommendations for rewriting the applicable sections.
The Subcommittee is presently accepting applications for two citizen seats.  It would be wonderful to have a LWVBAE member with expertise serving on this subcommittee. It is not clear as to which application a citizen would use yet, though tentatively, the closing date is January 9, 2023.  To express interest and apply, go to the PAB webpage: https://berkeleyca.gov/your-government/boards-commissions/police-accountability-board
Here you will find contact information for Hansel Aguilar of the Office of the Director of Police Accountability.
All League News