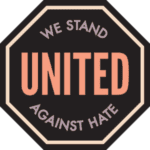 As Dr. Martin Luther King Day provides us a reminder to reflect on hate within our communities and beyond, we'd like to showcase the perspectives of Albany High School students. The students were interviewed during United Against Hate Week, which occurred November 17th to 23rd, 2019, and in the few days preceding Martin Luther King Day, January 20th, 2020. Students are not quoted by name to protect their privacy.
"It's easy to look at where we are and think that because we've made improvements to human rights, and especially minority rights, we're done; but we still need to acknowledge that there is much more work to be done. We've made a lot of progress but we're not there yet," said one senior.
The students noted that reflection on hate is especially important in Albany, despite the fact that it is a small, liberal-leaning community.
"Hate can exist even in quite progressive communities like Albany, often in small ways that are easy to overlook. Most of us have biases… these biases don't make us hateful, but can still contribute to a hateful atmosphere," said another senior.
Several students warned about the danger of dismissing deceptively insignificant biases. A few explained that hate can fester in communities when people assume that they don't harbor any prejudice or bias against other groups.
"When a community gets into a pattern of believing that it is free from or immune to hateful or bigoted ideology, that allows those hateful sentiments to grow," said a junior involved in organizing for a leftist student group.
Some students proposed additions to the curriculum of the Identity, Health, and Society course, a required class for 9th graders at Albany High School. One student suggested a unit spent analyzing hate sociologically; another suggested lessons on how to have respectful and constructive conversations.
A former leader of the Black Students Association said that it is important for people to understand the cultural significance of hateful symbols and why they are hateful. Getting people to comprehend the damage dealt by these symbols is essential, she said.
"People aren't always cognizant of the hatred they have and spread and the harm that it causes," said a student who advocates for the LGBTQ community on social media. She cited students potentially acting out with hate "as an act of teen rebellion."
Others proposed more dialogue via community and school forums. Several students suggested forums involving students, teachers, and administrators, insisting that it is vital to encourage conversations between youth and adults. Students emphasized the importance of respectful listening during dialogue, especially between people with differing perspectives or opinions.
"Being kinder to people who might disagree with some of your ideas can really be a breath of fresh air for some people," observed a member of the student council.
One senior expressed concern that activist movements may provoke hateful counter-movements, and wondered how to effectively address these counter-movements. They added that it could be beneficial to encourage community members to get involved with anti-hate activism, especially those who currently don't understand its importance. All of the students asserted that effectively combating hate begins with more awareness and understanding.
"Understanding the core issues at play in acts of hate and seeing how people are affected really goes further than just telling people to 'stop hating,'" remarked the student council member.
"People should be more willing to speak out about what they think is hateful behavior, even at the risk of seeming ignorant or accusatory. This is uncomfortable but if everyone is receptive, it can really help," said the senior who spoke about being aware of one's biases.
One former international student concluded their interview with optimism, confident in Albany's resilience as a diverse community.
"I think that Albany is a pretty supportive community in terms of diversity and I love seeing people supporting each other," the student reflected.
– Karanina Zim, Communications Team Intern
All League News