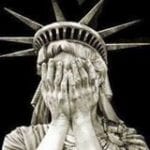 BERKELEY – In response to the horrific conditions at migrant detention centers that continue to be reported, The League of Women Voters of the United States and local Congresswoman Barbara Lee have called for immediate action.
Congresswoman Barbara Lee is now proposing measures that go beyond the 4.6 billion dollars approved by Congress in border aid last week.
"Ms. Lee is pushing to allocate more funds to care for the basic needs of the children, as well as finding alternatives to the centers themselves," said Monty Brown, an intern for the Representative, on Tuesday.
Brown went on to say that Lee's local office had received numerous calls about the crisis. He said she may travel again to see what's happening on the ground at the detention facilities.
"Most certainly, she is more than opposed to the current situation," Brown said.
Both the U.S. House and Senate wrote up versions of a border-funding bill as public indignation grew. The House bill failed to pass in the Senate, the vote being 37-55.  The House was then urged to vote on the Senate bill calling for the 4.6 billion dollars. As pressure mounted on the Hill to address the situation before the Independence Day recess, the House passed the Senate bill 305-102.
Leading up to the vote was a growing public outcry after reports surfaced describing children's living conditions at a detention center in Clint, Texas. Hundreds of migrant children were forced to sleep on the cold concrete floors with the lights on all night. Children did not have access to showers or clean clothing amid a lice and flu outbreak.
How quickly conditions at the facilities will be permanently ameliorated is unclear. Next week on July 12, the House Oversight Committee is scheduled to host a hearing on the conditions faced by migrant children in detention centers.
The League of Women Voters of the United States has issued a statement in recent days expressing a sense of frustration at the situation, and reiterated the broader call for comprehensive immigration reform.
In her June 24 statement, the League of Women Voters of the United States CEO Virginia Kase said asylum seekers must be treated with dignity and respect.
"We call on Congress to pass comprehensive immigration reform that includes a long-term plan for asylum seekers and a commitment to all refugees seeking freedom in our great nation. America must do better than this," Ms. Kase said in her statement.