Welcome to the new network on climate change for local Leagues!  At this point we are 120 members strong from 31 states.  And we're off and running.  See our Mission, Tools and Resources, and complete our Survey.                                                                                JOIN
Sharing Across Leagues
One key goal is to share.  Many of us are facing similar problems.  Some of us facing drought, some facing hurricanes and more severe weather, and some sea level rise.  All of us are facing higher food prices, health risks, and political instability.  Through the membership we'll share at an individual level.  Through the website we'll share our work, our problems, our solutions, and our goals.
"The LWVUS supports a price on carbon emissions that will increase in stages, as part of an overall program to improve energy efficiency and to replace fossil fuels with renewable energy, fast enough to avoid serious damage to the climate system."  So we resolved at the LWVUS Convention on June 9, 2014.  And now we must act.  We need to build an overwhelming voice across the U.S. to put a price on carbon. Let's seek organizations to align with us to build that voice!
News Highlights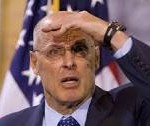 Support for Carbon Tax "The solution [to climate change] can be a fundamentally conservative one that will empower the marketplace to find the most efficient response. We can do this by putting a price on emissions of carbon dioxide — a carbon tax."  Henry Paulson, NY Times, June 22.  Read more

New Hope  "In the struggle to solve the climate crisis, a powerful, largely unnoticed shift is taking place. …it is now clear that we will ultimately prevail."  Al Gore, Rolling Stone, June 18.  Read more
See also Chad Tolman Blog
Upcoming Events
People's Climate March, NYC, Sep 20-21.  In September, world leaders come to New York City for an historic UN summit on climate change. Join thousands to make The Peoples Climate March the largest-ever demonstration demanding action on climate change.  Register.
LWV-Lake Michigan Region Annual Meeting, Oct 3-5.  The meeting will have a strong emphasis on climate change, with superb speakers, field trips and other activities.  Join the vibrant LWVLMR for an inspirational meeting.  See LWVLMR Annual Meeting.
Action Highlight – Montana
LWV of Billings, Montana joined in the Montana Climate Change Solutions rallies in April.  They hosted a film on Coal Road to China, sponsored by the Sierra Club, produced by a small group in Missoula, Montana.  They are working with state-wide grass-roots groups on climate change solutions.  As they point out, "since we are sitting on the biggest coal deposit in the nation [Powder River Basin], we need help in figuring out how to help businesses move to alternative energy."
Grow with Us
The website and effort is just beginning.  Help us grow with links, stories and ideas. Soon we'll have links for you to use to share your stories, and ways to link to others.  For now you may email us from the emails you receive.   We begin!
Useful Links
LWVUS Toolkit for Climate Action
Climate Change Team, LWV, Berkeley, Albany, Emeryville