League is your chance to polish your leadership skills and be an effective League and community leader. Many positions on the Board and in Board and Team leadership and support are available.  To harness the growing interest in elections–and women leaders in elections–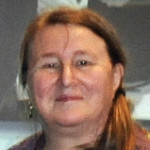 Phyllis Gale, Voter Services Director,  invites you to join the Voter Services Team. She has positions in organizing candidate and issues forums, in registering and education voters about ballot measures  for the June and November elections, in analyzing ballot measures, in designing graphics for posters and publications and writing and speaking about ballot measures.
Ruby MacDonald, Team Leader, will train you to explain our Prop 13 Reform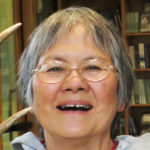 Initiative and circulate petitions: become an effective advocate for this important measure that could bring $11 Billion in new income for schools and local services by reassessing commercial properties regularly. No changes in property taxes for housing are proposed. [see nearby story] Ruby and her team are part of League advocacy.
Action Director Preston Jordan will be guiding many election campaigns for the League–for the June Election–and even more for the November Election–when we usually have many many local ballot measures as well as regional and state measures.
Preston needs your help– become Leaders for particular issues–writing and speaking in support or opposition of ballot measures on behalf of the League.
Invite brilliant speakers on important issues? Plan a meeting, a march, a demonstration? The League needs your skills and your enthusiasm to imagine new approaches to reaching the public and to carry them through.  Join our Program Team to make things happen!
Student Interns can play many roles in the League–complete a focused research project; organize an event.  Bring your ideas to us and together we will plan a project that works for you and the League. We will connect you with an appropriate League leader and provide letters of recommendation for successfully completed projects.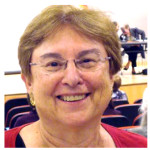 Call or email me to learn more about specific jobs at 510-684-6302 or nominating@lwvbae.org
Nancy Bickel
Chair, Nominating Committee