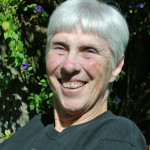 TEAM LEADER – Jinky Gardner action@lwvbae.org

When we "take action' in the League, we work for, campaign for, and lobby for League policy positions. LWVBAE Action addresses government activities, laws and regulations and proposed ballot measures in our three cities, the county, the Greater Bay Area, the state, and the nation.
The Action Team brings together all the team chairs and all other League members who want to take action on an existing League policy position.  We do that by writing letters, facilitating a meeting, participating in debates, or writing Op-Eds. The Action Team reports what's happening in the areas they are following and proposes specific actions to the Board.
LWVBAE Local Action Teams
Climate Change -Raises awareness and provides ways to help fight the problem.
CivilTalk–Holds workshops on civil conversation
about controversial topics every few months.
LWV California Education and Action Priorities